Sauk Valley Community College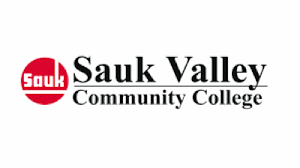 Whatever your educational aspirations are, Sauk Valley Community College can show you how to get started.
Sauk Valley Community College offers 37 transfer degrees, 15 career-technical degrees and 35 certificates.
Sauk Valley Community College provides an "open enrollment" policy and we are here to provide educational support to persons of all ages. Your first step is to determine how we can assist you.
The SVCC Impact Program will harness the collective power of Sauk Valley partners and communities to create an effective, supportive, sustainable path for students to pursue a college education and achieve career success through lifelong learning, public service and economic advancement.
If you are apart of the SVCC Impact Program and would like to view our available volunteer opportunities click on the link under COMMUNITY and GET INVOLVED!
Address:
173 IL Route 2, Dixon, IL 61021
Phone:
(815) 288-5511
Visit Website