---
WELCOME!
Randee Mennenga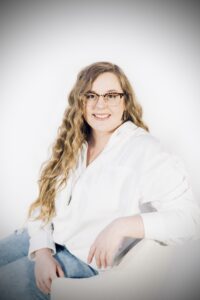 Executive Director
Hey There!
With growing up in the Oregon Area and working in this community since 2010, I have been captivated with our communities connection and collaboration.
Starting the work force as a RAD (Recreational Activities Director) with the White Pines Ranch, I quickly formed a passion for teaching outdoor education with adults and children as well as adults and children with special needs. This experience built my confidence and gave me the opportunity to try new things and meet new people while being a role model for our campers.
Throughout college at Northern Illinois University, I worked several jobs that have helped me build my character and elevated my skills in the workforce. Bartending has always been a great way for me to make connections with members in our community. Working within a pharmacy has taught me that having patience and the willingness to go the extra mile for the peace of mind for customers will take you a long way as a person and an employee. Working at LaVinga had taught me that work place professionalism can foster a relaxed environment, your co-workers are your family, and that every detail matters.
The past few years, I have previously worked as a substitute teacher / paraprofessional with the Oregon Community School District working alongside teachers and administration to implement personalized behavior plans and classroom management systems for students with special needs, specifically emotional disabilities and autism.
Along the way I have relied on the arts as my creative outlet and built myself a following with my pottery, screen printed items, along with branding, marketing and digital media tools to help other businesses succeed.
All of my experiences have led me to the position I am in today as the Executive Director and serving the people in our community has and will forever be where I can have a positive impact within our community.
---
Deb Fane
Office Administrator
I started my career in Accounting and Customer Service at Woods Equipment Co. in 1973 and chose an early retirement in 2017. My husband Tom and I love to travel and golf when the seasons allow and I enjoy having the personal connections and interactions with the members in our community.
---
John VonTish
President
Personnel Committee
After I retired we moved to Oregon and purchased the childhood home of my wife, Mary Priller. Mary and I celebrated our 50th anniversary in April and my relationship with Oregon spans that 50 years as well. Professionally, I enjoyed a 43 year career as a school administrator, serving as a principal, director of student services and superintendent. I completed two terms on the Oregon Chamber of Commerce Board serving as president for several years. I had the good fortune to work with several current board members and look forward to reconnecting with them. I am hopeful I can contribute my energies and experience to help the chamber achieve its goals.
---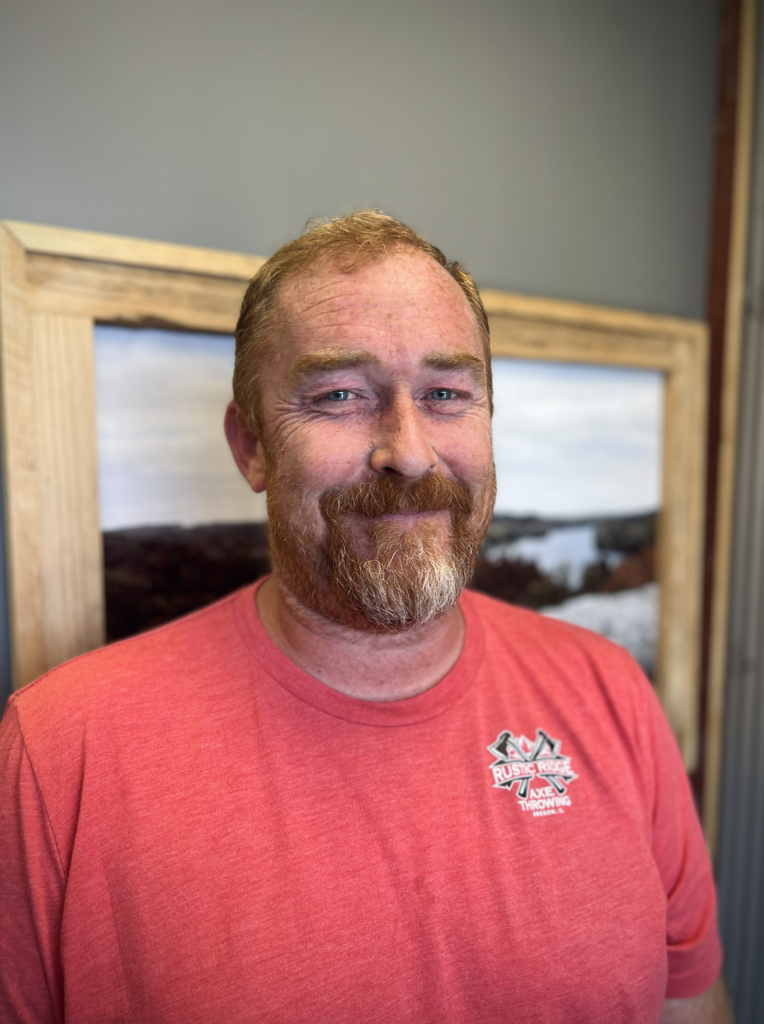 Chris Chapman
Vice President
Programs & Services Committee 
I grew to love small towns from growing up in one myself. Small towns are the backbone of our great country. We relocated to the Oregon area 5 years ago and fell in love with the people, environment, and community.
I have done many things over the years from factory work, Marine Corps, truck driving, and owning our business as of current. My wife and I decided to open our ranch outside of town rescuing all types of animals. Rustic Ridge Axe throwing was opened to offer another family friendly environment for the community. I have been part of the Northern Illinois Steam Power Club for 9 years and a director for 2 years. Also, a director for Antique Power Days at Mendota Hills Campground.
I joined the chamber to help local and area businesses come together no matter the size, and to help our community grow. I want to see our local businesses thrive and try to get more of them involved with other businesses. The closer the businesses are together, the better the community will be.
---
Roger Castle
Treasurer
Finance and Facilities Committee
BIO COMING SOON! 
---
Terry Schuster
Secretary
Finance and Facilities Committee & Nominating Committee
I have lived in Oregon for 27 years and am proud to call this home. I spent 20+ years in Oregon and other Ogle County Schools working with struggling learners. Both of my children attended Oregon district K-12.
I spent 12 years as a library trustee and am currently beginning my third term on City Council. This is my third year on the Chamber board. I wholeheartedly believe the Chamber can fuel economic development for local members, as well as the community as a whole through festivals and events which draw visitors from around the region.
---
Rebecca Hazzard
Programs and Services Committee & Nominating Committee
BIO COMING SOON!
---
Chloe Gale
Programs & Services Committee
Chloe Metz is an Oregon native. She graduated from OHS in 2013, and received her Bachelors in Science from Augustana College in 2017 with a degree in Business Management and Studio Art. Chloe then received her Masters in Museum Studies from Western Illinois University in 2019. For two years after graduation, Chloe was a curator for Restoration Hardware in Minneapolis, Minnesota. In 2021, Chloe and her husband moved back to Oregon, and Chloe started Painted by Chloe, a business allowing her to become a full time artist. She specializes in custom oil paintings and has recently been painting murals around the Oregon area.
To read more about Chloe, you can visit her website,paintedbychloe.com.
---
Merlin Hagemann
Finance and Facilities Committee & Nominating Committee
BIO COMING SOON! 
---
Jeff Bold
Personnel Committee
Jeff has a BS in communications / Fine Arts Photography from Southern Illinois University, and an A.A. in Liberal Arts / Art Emphasis from Rock Vally College. Retired from 4o years in high volume print production, quality, digital imaging, color theory and technology management, Jeff spends his time with family and working on "This Bold House." Jeff actively helps Encore! Mt. Morris with the revitalization of the arts within our community. 
---
Rob Gieraltowski
Personnel Committee
Rob serves as the executive director for Lutheran Outdoor Ministries Center (LOMC) which is a year-round retreat center with over 600 acres here in Oregon. In his role at LOMC, Rob gets to meet people from all over the state (and beyond) and enjoys the outdoors from taking photos, hiking (at LOMC and the local area) to engaging in numerous conservation efforts. The Oregon-Mt. Morris area is a wonderful place to call home, shop, worship (at Trinity-Mt. Morris) and be involved!
---
Robert E. Coulter
Personnel Committee
Robert E Coulter was born on June 22nd, 1947. He earned his Associates of Applied Sciences from Kishwaukee College, and instructed there for 3 years. Mr. Coulter served in the US Army for 32 and a half years and retired as a CSM. He has been a part of the Boy Scouts for over 30 years. Serving veterans continues to be a huge part of his life. He has been a Life Member in 5 veterans organizations, and is currently active in 3. He was the Operational Manager at the Oregon VFW for 5 years, and currently is the commander of the District 6 VFW and the Ogle County Veterans Assistance Commission Advisor. Aside from his devotion to a variety of veterans organizations, Mr. Coulter has involved himself in this community and surrounding communities in a variety of ways. These ways include, but are not limited to, serving as a Dekalb County School District Board Member, Vice Chair of the Dekalb County LEPC, working for 35 years as an operation manager at Ideal Industries Inc., and being a retired small business owner. Mr. Coulter's devotion to his communities is vast, and he remains involved to this day.
---
Neal R. Trainor
Finance & Facilities Committee
I have a BA in History and Education from Loras College in Dubuque Iowa and received my Master's Degree in Educational Leadership from Northern Illinois University.
I am a retired Educator of 36 years. Taught Social Studies for 14 years, was a dean of students for 2, and a principal for 20 years. During those 20 years in administration, I spent 5 years as an Athletic Director / Assistant Principal, 8 years as Assistant Principal for Discipline and Principal of an Alternative High School. The last 7 years I was Principal of a Therapeutic Day School for children with Autism.
I have served on several Boards throughout my career. The Illinois High School All Academic-Athletic Selection Committee, Chamber Board Member in Freeport along with being Chamber Ambassador President, the Northwest Illinois Principal's Board as a Regional and State Director and currently on the Freeport Art Museum Board and the Freeport Hospital Foundation Board.
I have been married to my wife Karen for 4 years now and together we have 6 children and 11 grandchildren with 2 more arriving this summer and fall. We enjoy time with the extended families, visiting wineries and spending weekends at our lake property. We relocated to Oregon in the fall of 2020 and have enjoyed our time here in the city of Oregon and the surrounding area.
It's so nice to meet you!
As always, if you have any questions please do not hesitate to reach out to our office.