Patchwork Inn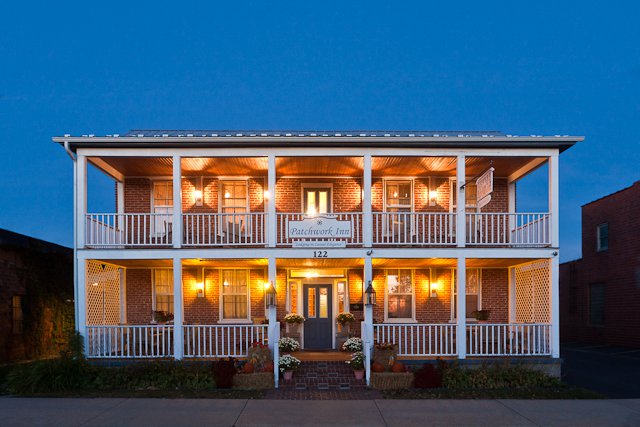 James V. Gale built the first home in Oregon, Illinois in 1835. As part of the Northwest Territory settlement, settlers from the East were moving West creating communities and small towns like Oregon along the way. One of Oregon's early settlers was William Moore. In the mid 1840's, he along with his wife and six children traveled from Pennsylvania to settle in Oregon. His home, which is now the front portion of the Inn, was constructed of brick, and consisted of four large rooms with a central staircase. This architectural style has become known as Greek Revival. In 1848 Mr. Moore opened and operated a grocery store, later he established the first hotel for our city. According to the 1850 census Mr. Moore is listed as an Innkeeper. On the front page of Oregon's first newspaper published in 1851, the now Patchwork Inn was listed then as "Moore's Hotel". It was during this early period that Abraham Lincoln played an important part in Northern Illinois history. Lincoln traveled and spent time here before becoming President. It was during the mid1850's that Mr. Lincoln visited the "Moore Hotel" for lunch and lodging.
During its' life the Inn has experienced various owners and names, including: Moore Hotel, Oregon House, Rock River House and The Blackhawk Hotel. In 2009, the Inn was purchased by Patchwork Vision LLC (dba Patchwork Inn) and has undergone countless hours of restoration and refurbishment. Our goal is to provide an exceptionally clean and comfortable stay using environmentally friendly practices and products.
Address:
122 North 3rd Street, Oregon, Illinois 61061
Phone:
(815) 732-4113
Hours:
Always open for you!
Visit Website