Oregon Public Library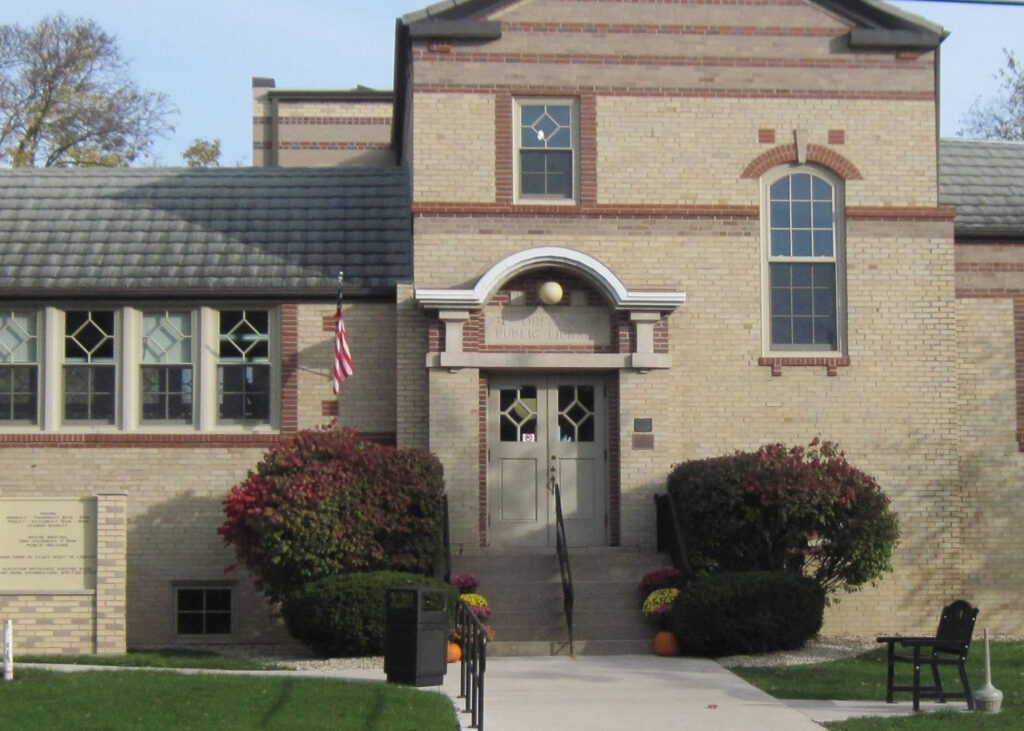 Mission Statement
It is the mission of the Oregon Public Library to provide appropriate resources in support of the information and recreational needs of area residents, and thereby be a center for community enrichment and lifelong learning.
Art Gallery Mission Statement
To serve as a cultural resource for the Oregon community through the promotion and conservation of the Eagle's Nest Art Colony Collection and its heritage, and the general advancement of the arts and humanities.
______
The Oregon Public Library was established in 1872.  The library resided in rental space until the early 1900's, when Andrew Carnegie announced that he would donate $10,000 for a public library in Oregon if the condition of providing a maintenance fund of 10 percent was met.  Plans for the current library building were drawn by Chicago architects Pond and Pond.  The construction contract was let in 1907 to M.D. Smith of Dixon. Doors opened for public service in 1908.
A second floor gallery was provided at the suggestion of members of the Eagle's Nest Art Colony.  The artists used the gallery space for public art exhibitions and lectures. Eagle's Nest Colony founder Lorado Taft persuaded fellow artists to donate over fifty works to the Oregon Public Library as a permanent collection.  These paintings and sculpture remain in the library gallery to this day.
Thanks to the efforts of Oregon residents Marsha Behrens, Bonnie Kelly, and Helen Sierra, the Oregon Public Library was placed on the National Register of Historic Places on May 9, 2003.
Address:
300 Jefferson Street, Oregon, IL
Phone:
(815) 732-2724
Hours:
Mon-Thurs., 9 a.m. – 8 p.m.
Fri & Sat. 9 a.m. – 4 p.m.
Visit Website