Ogle Co. Historical Society & Ruby Nash Museum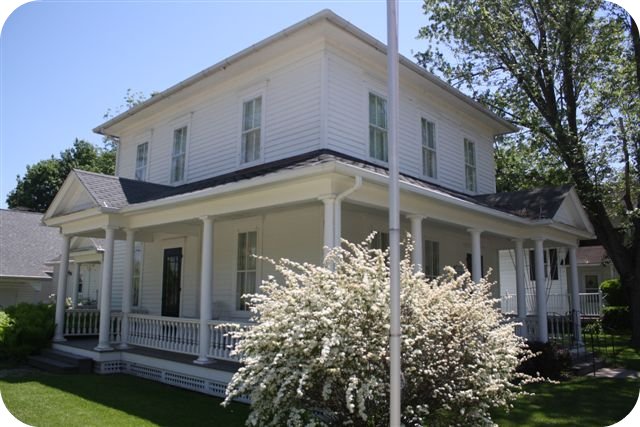 The Ogle County Historical Society began in 1954 as a project of the Ogle County Federation of Women's Clubs.
The Nash Home and Museum opened in 1962. It was the home of the Chester Nash family and was built in 1878 of Midwestern prairie-type architecture; square, with long porches and high ceilings.
Chester's daughter, Miss Ruby Nash, taught school for 50 years from 1891 to 1941. Nash School, now Nash Recreation Center, was named after her.
The Nash Home / Museum is furnished with artifacts from all over Ogle County and from the earliest settlers to present day. In addition to the Nash Home we have an annex building which contains more displays as well as our research and office area.
Address:
111 North Sixth Street, Oregon IL 61061
Phone:
815-732-7545
Hours:
The Museum is open for tours on Sunday afternoons from late April through September, with occasional Saturday hours, or by appointment. Society members can be found at the museum on Thursday mornings year round from 9:00 AM to NOON.

Research Hours: 1:00 pm to 4:00 pm, 1st, 2nd, and 3rd Wednesdays of the month and 9:00 am to Noon on the 4th Saturday of the month.
Visit Website