Lutheran Outdoor Ministries Center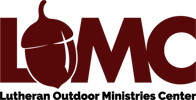 LOMC is a ministry of the ELCA congregations in Illinois and eastern Missouri. Its 640-acre site is located in the heart of the Rock River Valley of Northwestern Illinois. It is the focal point for a variety of summer camping programs for youth and children. LOMC works cooperatively with congregations to provide staff and resources for camping programs in downstate Illinois and the St. Louis area. Youth and adults find LOMC an attractive setting for retreats and conferences.
Youth facilities include five retreat houses. Our adult retreat center is called Freedom Tree Village. All accommodations are designed for year-round use. Please contact the office if special assistance is needed.
Address:
1834 IL-2, Oregon, IL 61061
Phone:
(815) 732-2220
Visit Website