Joe Stengel Trail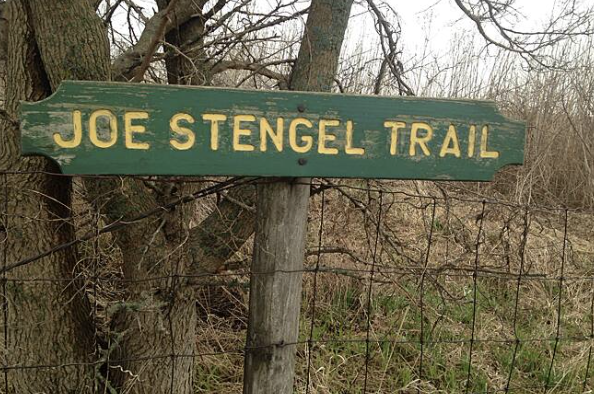 The Joe Stengel Trail follows an old railroad corridor for 7 miles between the town of Polo and the much smaller community of Woosung. The trail corridor traces farm country along a route scattered with trees. The natural surface can be rough going in places. In Polo the trail follows city streets, ending at a small cemetery north of town.
Another shorter piece of the trail is found farther south by Dixon. The segment is connected to the Lowell Parkway Trail at Lowell Park and passes through Penrose Prairie. There are plans to link the two segments one day.
Parking and Trail Access
There's a small parking area south of Polo off Wilson Street west of US 52/CR 26/Division Ave. On-street parking is available in town. In Woosung, park off Central Street.