Fischers, Inc.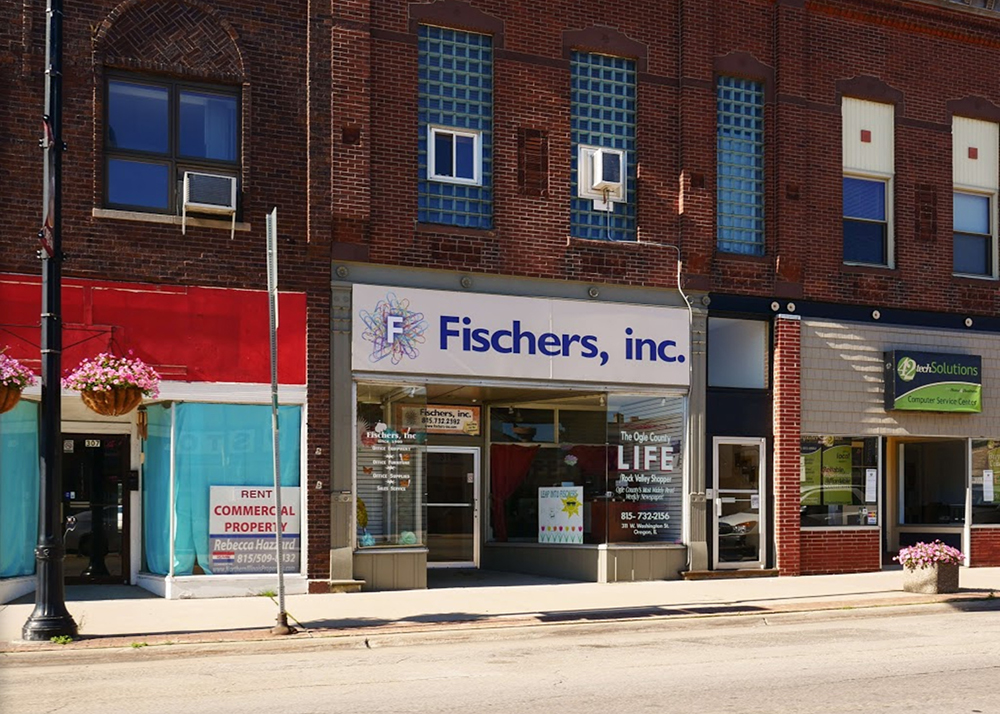 For over 100 years, we've been locally owned and have earned the trust of hundreds of
businesses in the Ogle, Lee, DeKalb, Winnebago, and Boone County areas by holding true to the following commitments to our customers:
One Call – One Source – One Solution – We don't sell office supplies. We supply offices.
That means carrying a comprehensive selection of products – from copiers to office
furniture, coffee to copier toner, file folders to copy holders, and jelly beans to anti-
glare screens. Our experienced team of business product professionals works hard to
understand your needs and recommend the right solutions.
Great Prices – We buy right and work smart, so we pass phenomenal savings on to you.
Fast & Free Delivery and Friendly Delivery Personnel – We'll get it to you quickly and
place your orders right where you want them. Most orders are delivered complete,
next day!
Satisfaction Guarantee – Were you satisfied with the product? If not, we'll take it back
and replace it with an item that meets your needs.
Trust – Our customers know they can depend on us to provide the utmost in quality
service and products at the most competitive prices.
We're confident that if given an opportunity, we would earn the privilege of being your
company's #1 business products supplier.
Address:
311 W Washington St, Oregon, IL 61061
Phone:
(815) 732-2392
Hours:
Monday - Friday
9 am - 5 pm
Visit Website