Bike Ogle – Bison / Reagan / John Deere Loop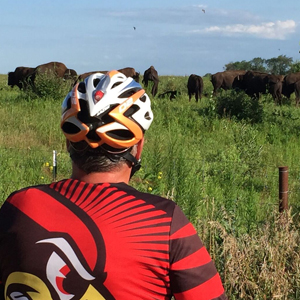 39.4 Miles
Similar to above, but adds Dixon and Reagan sites.    Wide rolling hills with a couple of good climbs. Typically on low traffic country roads, but some county highways with good visibility.
Highlights include the Nachusa Grasslands with spectacular views, hiking and view of bison herd; Dixon riverfront and downtown, with interesting shops and restaurants as well as Reagan information; John Deere Historical Site, with active smithy and historical displays.  Great variety of views and rural environments.
Ride with GPS: https://ridewithgps.com/routes/9294035
 WARMSHOWERS!
Oregon currently has 4 Warmshower hosts for cyclists traveling long distances and looking for friendly accommodations.  Be sure to check them out if you are passing near the area on a long ride…   Learn more about this hospitality exchange for touring cyclists at: warmshowers.org