BEST, Inc. (Business Employment Skills Team, Inc.)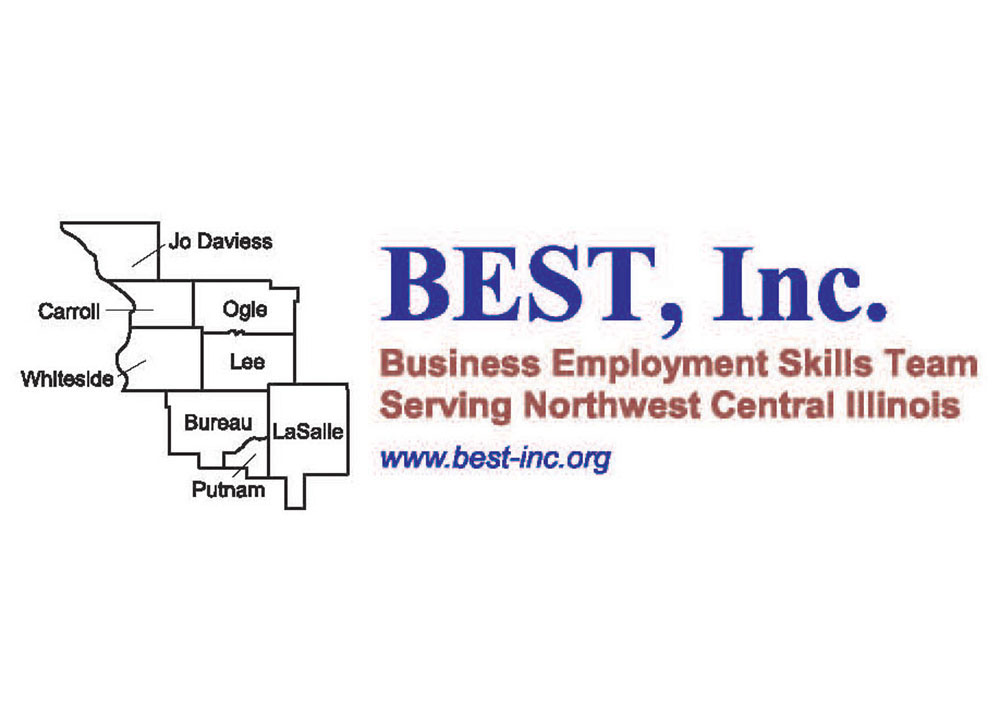 BEST, Inc., is a Federal & State of Illinois contractor providing services over 8 counties including Lee and Ogle Counties covered out of the Oregon office. Qualified individuals can receive funds to cover the cost of additional training and education which can include pay for On the Job Training and Work Experience. Businesses may qualify for training programs to assist their employees with new skills. GED classes are offered in the Oregon office for students up to 24 years of age. Our goal is to expand the area workforce with trained and skilled workers who can meet the needs of local organizations to compete in the state as well as the global economy.
Address:
810 S. 10th Street, Oregon, IL
Phone:
(815) 732-0148
Hours:
8:30 am - 4:30 pm, Monday-Friday
Grant funded to assist businesses and individuals with training and education costs as well as employment.
Visit Website