Bald Hill Prairie Preserve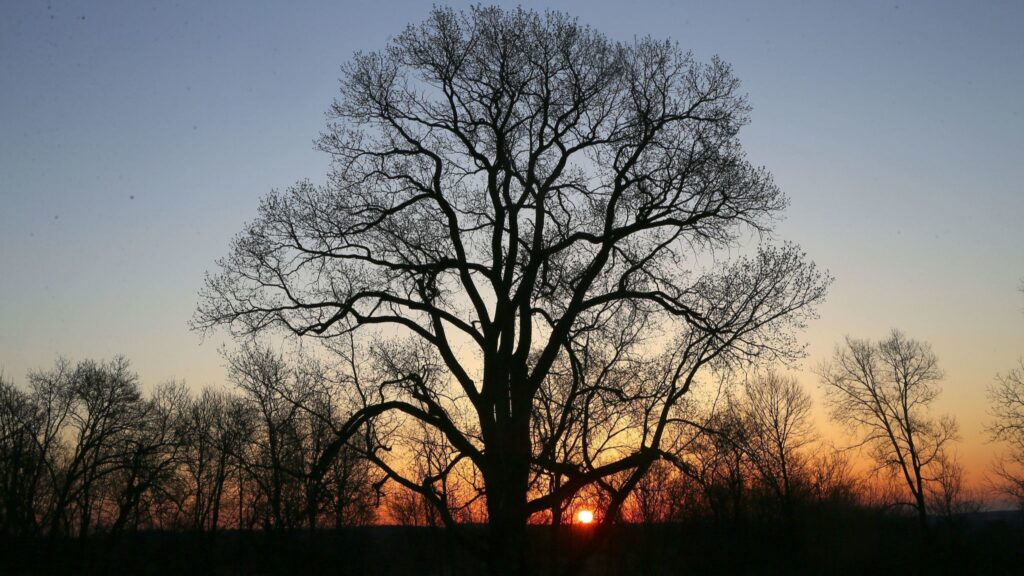 A 380 acre preserve offering spectacular views of the surrounding countryside.  Several rare gravel hill prairie and savanna plants can be seen here.  This site is a breeding habitat for a variety of rare migratory grassland birds such as bobolinks, Eastern meadowlarks and Henslow's sparrows.
This unique property has been known as Bald Hill to area residents for over 150 years and is its unique steep gravel hill is named in the 1872 Ogle County Atlas. The new preserve has a 192-foot elevation difference from the low to high elevations of the property. The views of the surrounding countryside are spectacular. Several rare prairie and savanna plant species have already been identified by the District's restoration staff.
Also found in this area is an Eastern Cottonwood which was designated as the 2018 Big Tree Champion for the State of Illinois and is 28.5 feet in circumference and 122 feet tall. The Illinois Big Tree Champion is a short .4 mile walk from the parking lot
The Byron Forest Preserve District was established in 1980 to provide for the preservation of open space and natural resources, to provide education concerning our natural environment and to provide recreation opportunities for visitors. The District currently oversees over 2,100 acres of natural lands at several preserves sites that include native prairies, savannas, woodlands and wetlands.
For more information call 815 234-8535, Ext. 200 or visit their website byronforestpreserve.com
Address:
5502 North Silver Creek Road, Mt. Morris 61054
Visit Website