The Oregon Soap Shoppe & Green Art Etc.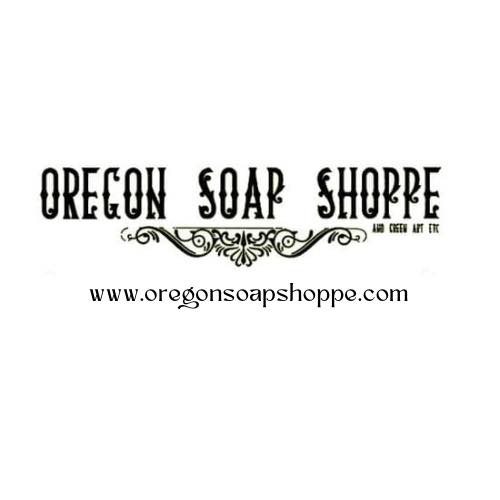 Every bar of our soap is hand stirred, hand poured, hand swirled, hand cut and hand wrapped! It is a pleasure to use, has wonderful eye appeal and adds a beautiful scent to any room wit natural and safe ingredients. We put our attention, effort, money and TIME into our products. NOT into packaging and very little on advertising (it is actually pretty simple … our customers are our merchandisers).
Use our soap and you might find that you no longer need lotion, or shaving cream, or shampoo or room fresheners. Lynnel started out making the best soap for her family … then 4 families … now 1000's of families.
Clean with our essential oils and you might find you're breaking easier.Soak with our bath salts and you may find yourself really, really RELAXING.Lather up with your favorite scent, just drench yourself in luxury.Try our soaps today. Start nurturing the skin you are in and you might find the comfort you remember BUT have been missing! Some folks fixate on ONE favorite, some on 3 or 4, many change their choices throughout the season, most simply can't decide and are always sampling new blends.
Our soaps are…
A. A very healthy alternative to liquid or other mass produced soaps.
B. Quite versatile – every bar is uniquely blended so that it can be used as a shampoo bar and shaving soap as well as a nourishing soap for your entire body.
C. Made by hand, using the best of the hold fashioned ways with essential precious oils, rich butters, natural colorants.
D. Made with wise modern technology and accurate digital scales to ensure balanced, gentle batches.
E. Economically and environmentally friendly, NO plastic bottle juggling.
F.  Making road trips a SNAP! Pack your: toothbrush, floss, favorite soap, wash cloth, shoes, clothes, laptop, meds, camera, cell phone and whew … GOOD TO GO!
Address:
91C Daysville Road, Oregon, IL 61061
Phone:
(866) 411-6614
Visit Website