T.O.S.O.C – (Tour of Scenic Ogle County)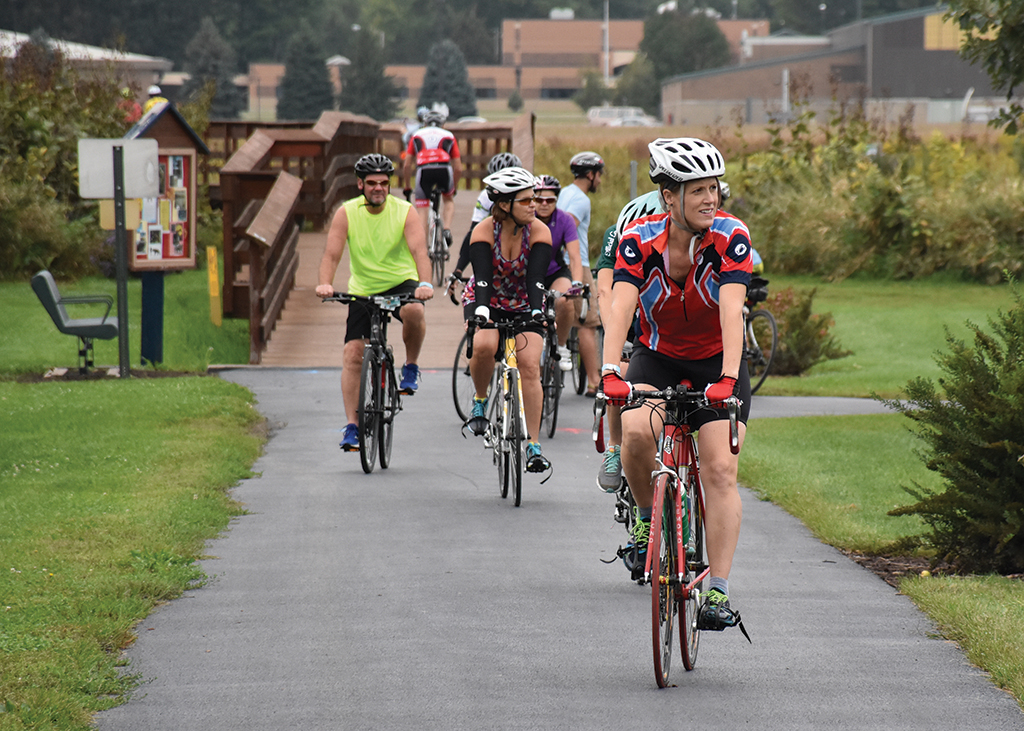 Join us for the 8th annual TOSOC on September 23, 2023!
Join us on the TŌSOC Scenic Tour Bike Ride, passing through some of the most beautiful roads in Northern Illinois! Routes are on quiet, paved country roads with rolling hills, passing beautiful scenery on well-marked routes. All rides start at the Village of Progress at 710 South 13th Street in Oregon, Illinois.
• Experience beautiful scenery along the banks of the Rock River, Nachusa Grass Lands
and Lowden-Miller State Park.
• See wildlife sighting of bison, eagles, red-tailed hawks, or great blue herons.
• Pass by historic sites like John Deere and the Oregon Train Depot.
• Enjoy well-marked routes on quiet paved country roads with rest stops that
include fresh fruit and fresh baked goods.
ROUTE 1 :: 10 mile ROUTE
• Adults must accompany child riders under the age of 18
• Great for 3rd wheels or tandem bikes
• Passes through Fairgrounds Park and Park West
ROUTE 2 :: 32 MILE ROUTE
• Passes through Oregon Park West
• Includes the John Deere Historic Site
• Passes the Rock River at Grand Detour
• Views and stops at Nachusa Grassland's Bison herd habitat
ROUTE 3 :: 62 MILE ROUTE – NO GRAVEL
• Includes highlights of 32 mile route.
• Scenic ride on the quiet and rolling West Grove Road
• Cruises through the beautiful Lowden-Miller State Forest
• Passes the historic Oregon Train Depot
 WARMSHOWERS!
Oregon currently has 4 Warmshower hosts for cyclists traveling long distances and looking for friendly accommodations.  Be sure to check them out if you are passing near the area on a long ride…   Learn more about this hospitality exchange for touring cyclists at: warmshowers.org