Ogle Co. Fallen Soldiers Memorial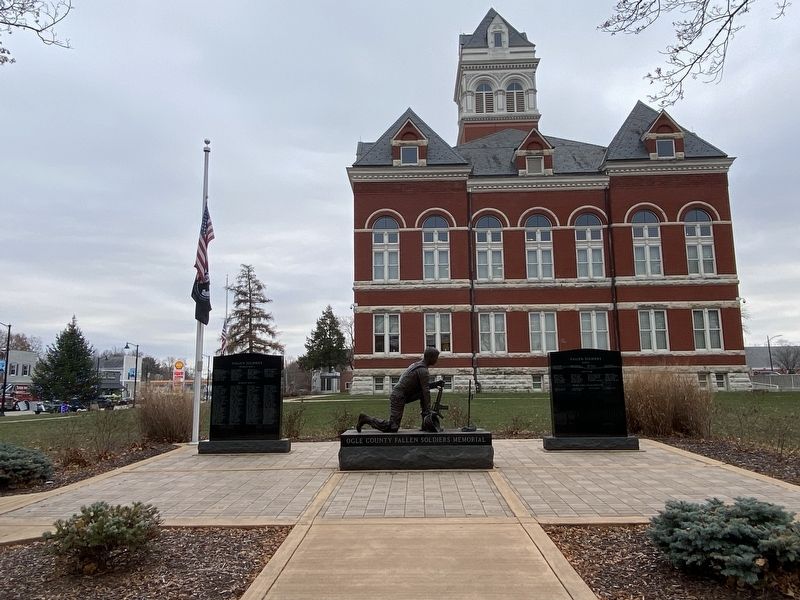 With the original County War Memorial in the background, in front of the Courthouse, this new Fallen Soldiers Memorial Monument was placed on the North lawn of the Courthouse Square with a dedication ceremony on November 11th, 2015.
It's granite cenotaphs feature the names of Ogle County residents who were lost in World War 1 and follows with the names from World War 2, Korean War, Vietnam War and the Iraq & Afghanistan War On Terror.
Along with the traditional kneeling soldier sculpture, there are paving bricks dedicated to Ogle County military veterans from all wars and those with Peace Time/Cold War service.
It was created and cast by sculptor Jeff Adams at his studio inBronze Foundry, Mt. Morris.
Ogle County Board Chairman Kim Gouker thanked the Oregon VFW and Oregon American Legion Posts for placing the memorial on the courthouse lawn. They were their every day to make this happen.
Address:
105 S. 5th Street, Oregon, IL 61061