Moring Disposal, Inc.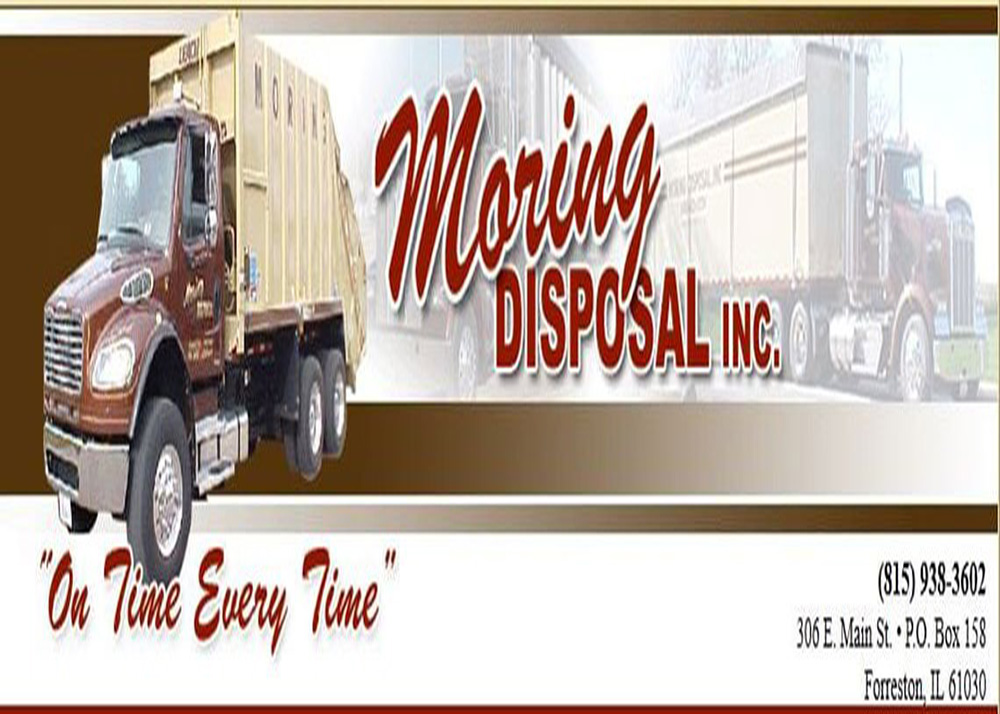 Don't waste time worrying about waste management. Moring Disposal is a full service solid waste disposal and dumpster rental company providing dispos al & re cycling services to fit every customer's needs!
Since 1977, Moring Disposal has been serving the waste collection, disposal, and recycling needs of customers throughout Northwest Illinois. With constant focus on dependable, high quality service and a willingness to diversify our operations to meet the needs of an ever changing industry, Moring Disposal has stood the test of time for almost four decades and is going strong.
Address:
306 E Main St, Forreston IL 61030
Phone:
(815) 938-3602
Hours:
Sunday Closed
Monday 7AM–4:30PM
Tuesday 7AM–4:30PM
Wednesday 7AM–4:30PM
Thursday 7AM–4:30PM
Friday 7AM–4:30PM
Saturday Closed
Visit Website