Margaret Fuller & Ganymede Spring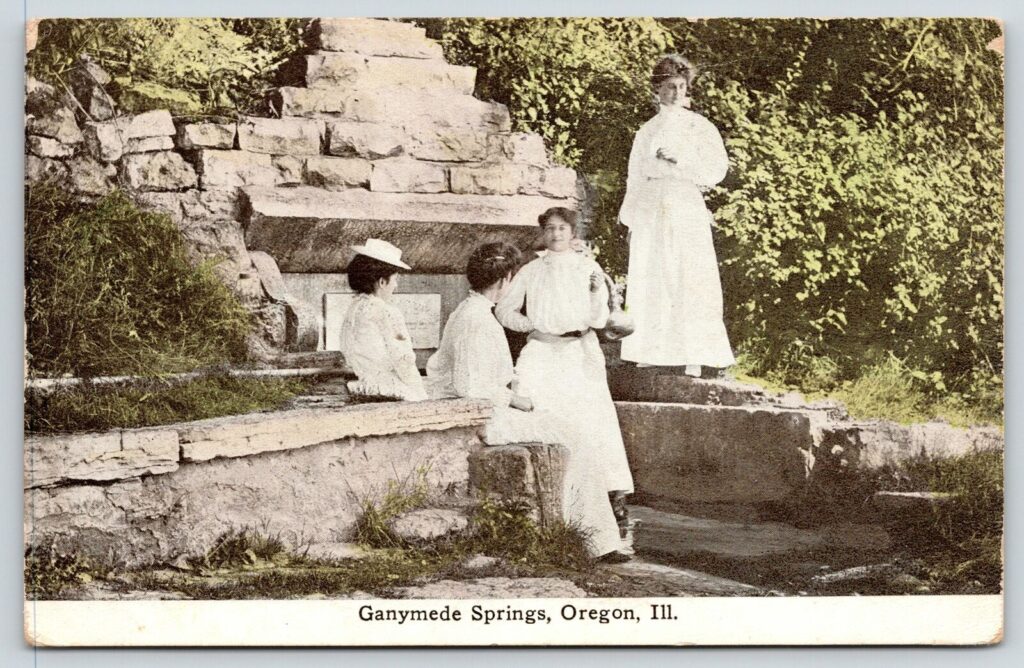 Margaret Fuller, was an American journalist, critic, and women's rights advocate associated with the American transcendentalism movement. She was the first full-time American female book reviewer in journalism. Her book Woman in the Nineteenth Century is considered the first major feminist work in the United States.
In the summer of 1843 Margaret Fuller made her only visit to Oregon, Illinois. Details of her visit can be found in Story of Oregon, 1976. Walking along the east bank of the Rock River during her visit, she noticed the natural spring at the base of the bluff. She dubbed the spring "Ganymede Spring", and later sat down beneath the Eagle's Nest Tree, and penned her famous poem "Ganymede to His Eagle". An island at the center of the Rock River across from the eventual colony was named Margaret Fuller Island in her honor.
Ganymede Spring is located along a path near the east bank of the Rock River at the base of Eagle's Nest Colony north of the Black Hawk Statue. The natural spring supplied the colony with water for cooking, drinking and for use in their swimming pools.  One pool was at the base of the spring and the other was located where the present-day NIU parking lot is found. The original pool at the base of the spring can still be seen when the water level on the Rock River is low.
Address:
1141 N. River Rd, Oregon, IL 61061