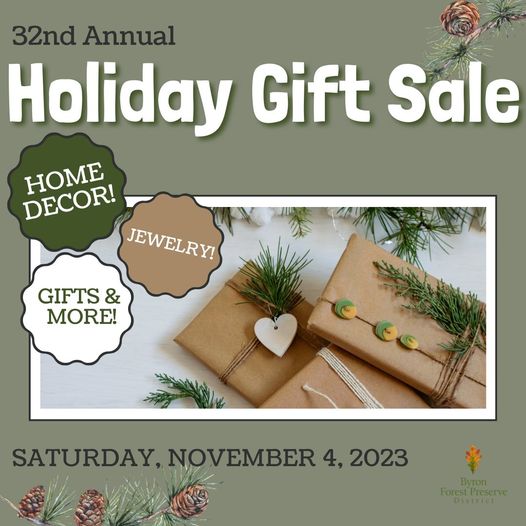 This SATURDAY is the 32nd Annual Holiday Gift Sale! 🎁
Over 35 vendors will be offering hand made items like jewelry, home decor, and quilts, along with home business vendors like Avon and Pampered Chef. We will have an affordable concession stand open all day. Refresh yourself at the cash bar with mimosas and bloody mary's, yum!
The Holiday Gift Sale is on Saturday, November 4, 2023 from 9:00 am to 3:00 pm at the Jarrett Prairie Center (7993 N River Road, Byron, IL 61010).